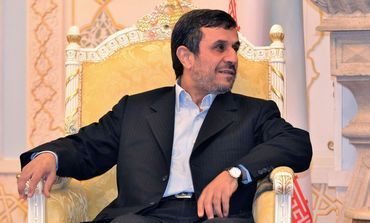 by JPOST.COM
Iranian President Mahmoud Ahmadinejad plans to retire from politics after his second term ends in 2013, AFP quoted him as saying on Saturday in an interview with Germany's Frankfurter Allgemeine Zeitung, scheduled to be published on Sunday.
"Eight years is enough," Ahmadinejad reportedly told the German paper. Iran's Constitution prohibits a president to serve for more than two consecutive terms, but Ahmadinejad also ruled out the possibility that he would let someone serve one term after him and then return for a third term four years later, as Russian President Vladimir Putin recently did.
Ahmadinejad said that he would likely return to academia. "Maybe I'll involve myself in politics at the university but I will not form a political party or group," he said.